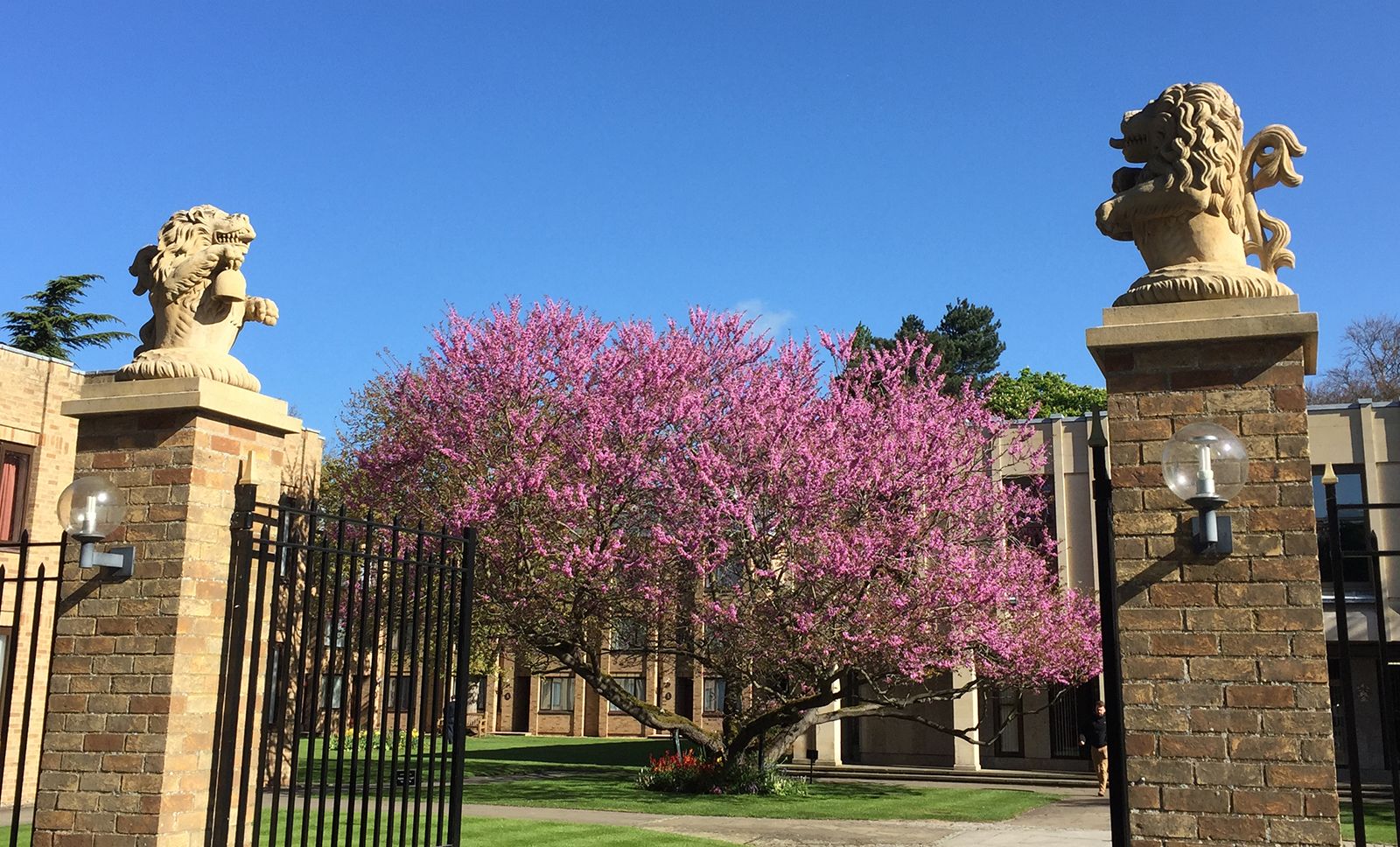 Happy New Year's Greeting to the entire Wolfson family, wherever you are.
I hope and trust you found time over the holiday period to re-charge your batteries, catch up with loved ones, and celebrate saying hello to 2022.
As the days here in Cambridge start to get noticeably longer, and as Covid restrictions ease a little, I am feeling upbeat and confident about the year ahead. I am optimistic that this is the year when I may once again travel and meet up with more of you in person.
What will 2022 bring for Wolfson?
We continually strive to improve: to have more students put Wolfson as their first choice; to offer more scholarships; to widen participation, offering opportunity to more students from disadvantaged backgrounds; and to nurture students once they are here, by feeding their imagination and creativity, giving them opportunities to experience something new, and expanding their horizons. 2022 will see us working ever harder to achieve these goals.
We are also embarking on a new phase: planning for Wolfson of the future! We have adopted a new site masterplan which you can look up online here. This is an exciting vision of what Wolfson could look like in 2050 – with new facilities, more accommodation, and more and better spaces where we can study, socialise and come together to imagine and invent a better world. It is a masterplan for the Wolfson College which our students deserve. I look forward to walking that path alongside you all.
I see that it is also time to wish you all a Happy Lunar New Year as well!
Ring True, Wolves
Professor Jane Clarke, President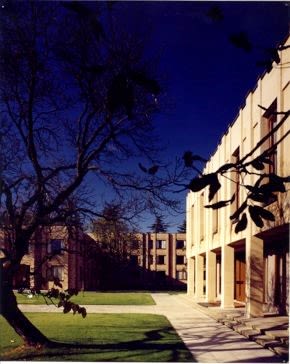 Thank you for your support!
A huge thank you to everyone who responded to the end-of-year call to support the College's Annual Fund. Around 90 alumni generously gave gifts totaling £30k in support of the General Fund and Student Support Fund. All the money will be put to very good use. Here's a message from student, Nomisha Kurian who did her PhD fieldwork on children's wellbeing in high-poverty communities in India
"I am deeply grateful to Wolfson and its generous donors for a travel bursary to help fund my fieldwork. Since this trip was for primary data collection for my PhD, this fieldwork has been core to my degree and necessary for its completion. I conducted interviews and arts-based research with children and teachers in high-poverty communities for my thesis on child wellbeing in Mumbai, India. Although I could not take photos of participants due to child safeguarding policies, I attach a collage made by one of my 11-year-old child participants, where she visually depicted her understanding of wellbeing. Her collage showcases her sketch of herself as a princess, enjoying positive mental health and better socio-economic resources. This young girl demonstrated great resilience, courage, and optimism despite living in poverty, and I believe her bright spirit is conveyed by the colour and vibrancy of her collage"
One-off or regular gifts are easy to give online from anywhere in the world and can be made at any time throughout the year. Watch out for more feedback about how your money is being spent.
You can donate to Wolfson Collegevia our website.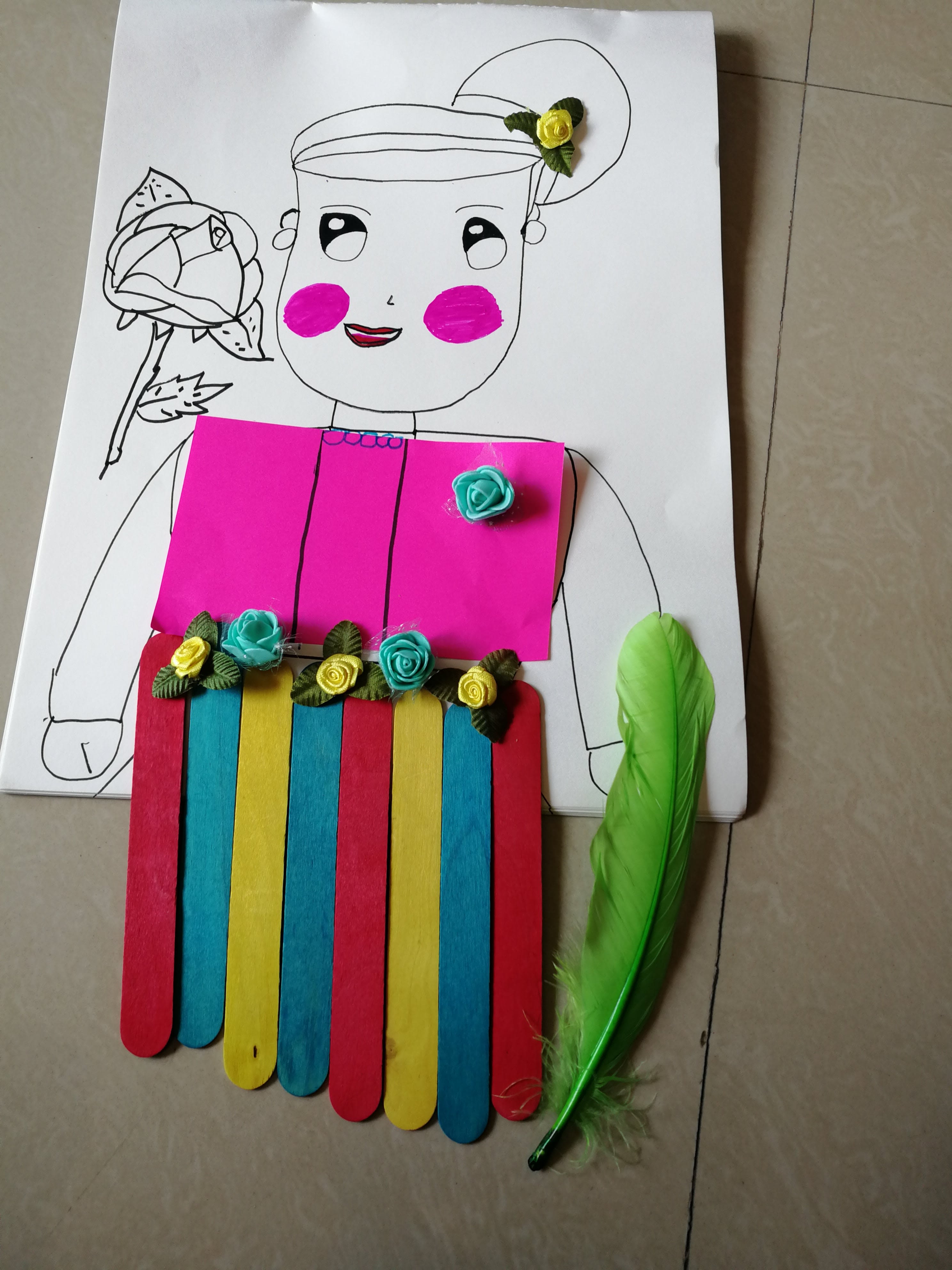 News From the Wolfson Community - Spotlight on Fellows
Wolfson Welcomes Nine New World-Class Researchers
From the origins of life to early cancer detection
The College officially welcomed its new cohort of Junior Research Fellows (JRFs) this month: nine world-class researchers covering a broad range of subject areas, including chemistry, biomedical optics, epidemiology, social anthropology, developmental psychology, molecular biology, history of international relations, and genetics and translation at the origins of life on Earth.
Junior Research Fellows are a key part of the College, making the College home to a vast spectrum of world-leading research, representing multiple University departments and coming from diverse international backgrounds.
Professor Jane Clarke, Wolfson College President, said: "I am delighted to welcome our new crop of JRFs to Wolfson. The College benefits enormously from the presence of early career academics. They bring new ideas to the fore, they mentor and inspire our graduate students, and they epitomize the diverse and international nature of our community. It is through supporting and nurturing the next generation of researchers, both research students and JRFs, that Wolfson... (Read more)
Dr Akeem Sule - College Research Associate
Exploring depictions of mental health in popular culture
Dr Sule has taught psychiatrists internationally, in Hong Kong, Singapore, India, Egypt, Nigeria, the Republic of Ireland, and here in the UK. Through Hip Hop Psych, co-founded with College Research Associate Becky Inkster, he has explored representations of mental health in hip-hop music. Now, he is turning his attention to depictions of Black mental health and racial trauma in film and TV.
Dr Sule's research explores material that relates to mental health, either directly or indirectly, investigating how UK TV programme Hollyoaks deals with Obsessive Compulsive Disorder (OCD) to how Martin Scorsese's Shutter Island depicts "the delusional material of patients". His work is cross-cultural, examining Bollywood movie 'Devdas' which depict alcohol dependence' and 'Nollywood' movies, from the Nigerian film industry, which, he says, "often have characters 'possessed by evil spirits' who probably might instead be suffering from mental health problems".
All of these cultural outputs, says Dr Sule, "potentially open discussion about stigma, cultural representation of distress, and mental health problems."
We spoke to Dr Sule about his research and how popular culture can... (Read more)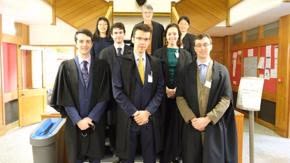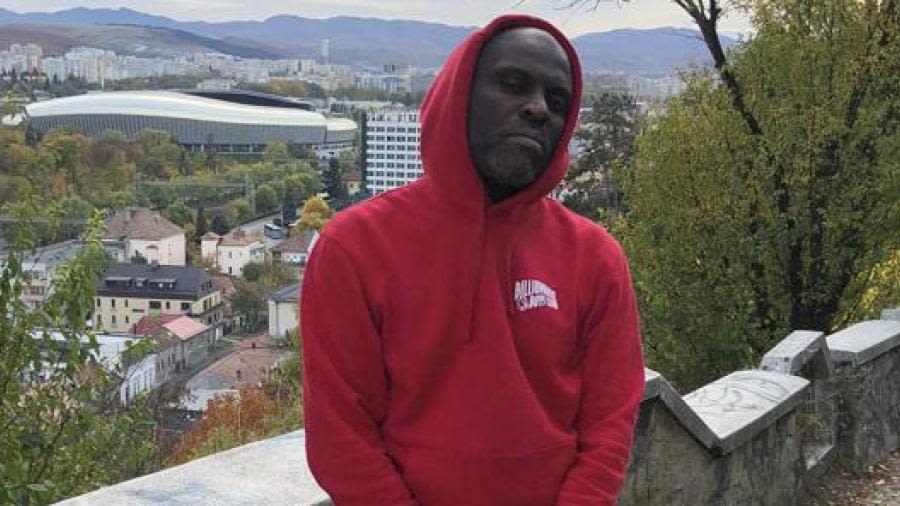 Alumni Stories
Member of the Month - Paul Sutton
Paul matriculated at Wolfson in 2000 and studied for a PGCE. We caught up with him after his recent interview with Sky Arts.
What is your current occupation and how did you get into this role?
I'm an independent book publisher. I also do consultancy work and scriptwriting in the international film industry. On completing my studies at Wolfson, I was given a small grant from the University to help towards my costs in founding and editing Camera Journal, the Cambridge University film journal. This was a lavish 100-plus page bi-annual affair that only lasted two issues because it was so well received: copies had somehow found their way to Methuen and I. B. Tauris, both of whom contacted me directly to write books for them.
Though I enjoyed the following years of researching and writing, I missed using the design skills and editorial judgments I had cultivated when publishing the film journal. And although I was paid a less-than-living-wage advance to write books for large publishers, I was not satisfied that they kept all the royalties. Instead of sulking about this, I decided to be a publisher.
What do you most enjoy about your job?
I enjoy the freedom not to be held back by the decisions of others. I get the sincere satisfaction of making beautiful books that add to... (Read more)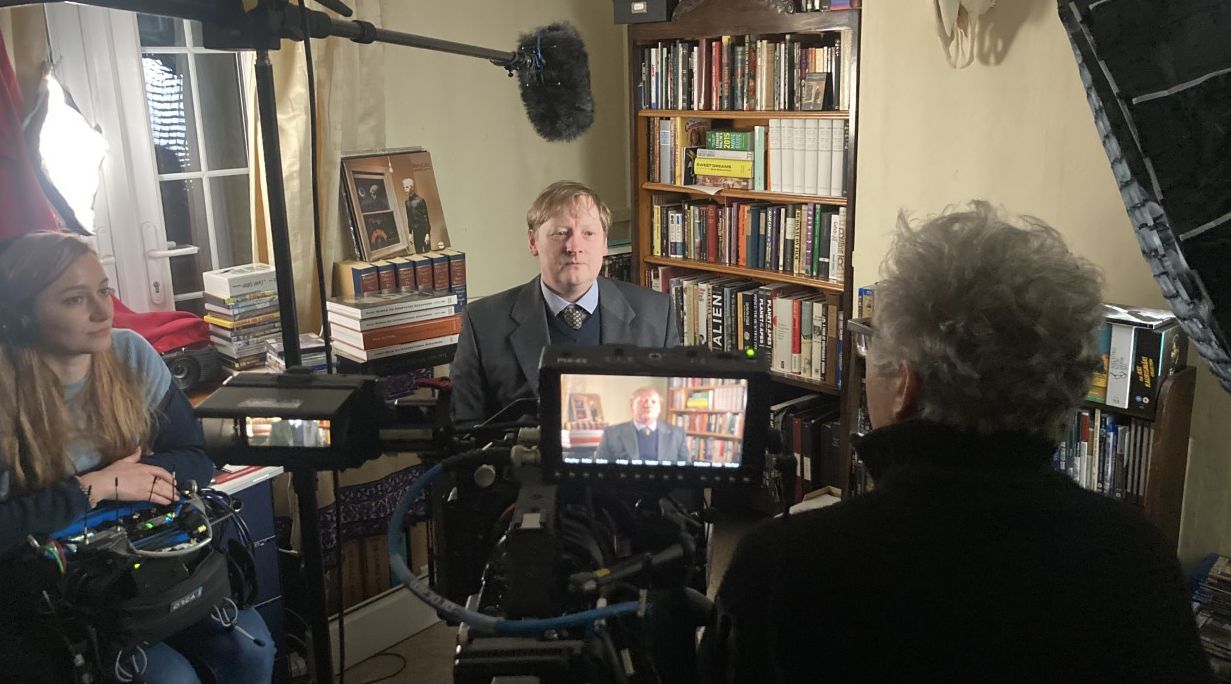 College Music
Update from Lyn Alcántara, Director of Music
We were thrilled to return to live concerts last term and we have many more exciting musical events scheduled for this term.
Lent term's concert calendar includes the wonderful guitarist Kevin Loh who will play at Music and Madeira on Friday 4 February. Kevin was joint winner of the 2020/21 Cambridge University Musical Society Concerto Prize and gave a stunning performance at the final. Bookings can be made via the usual Formal Hall booking system.
Our termly College Service, led by our ecumenical Chaplaincy Team is on Tuesday 8 February. This short, non-denominational service is an opportunity for peaceful reflection and finishes in time for Formal Hall. The College Choir will be accompanied by our Brian Moore Accompanist Scholar, Patrick Pan.
Saturday Lunchtime concerts include 5 March when the CU Brass Ensemble will perform works by Judith Bingham and Saint-Saëns, conducted by Christopher Lawrence.
At the end of this term, the Music Society and Choir will be celebrating the 150th anniversary of the birth of the British composer Ralph Vaughan Williams at its Lent Term Concert on Sunday 20 March. Choral works include The Five Mystical Songs and English folksong arrangements, and the Director of Music will perform Vaughan Williams' Four Last Songs, set to texts by Ursula Vaughan Williams.
Keep an eye on the What's On pages of the College website for the latest information on College Music Society events, and sign up to the This Week at Wolfson emails.
We hope to see you at a concert soon. For now, we ask that everyone takes a Lateral Flow Test before attending any College event and that you wear a mask.
For more information about Wolfson Music contact music@wolfson.cam.ac.uk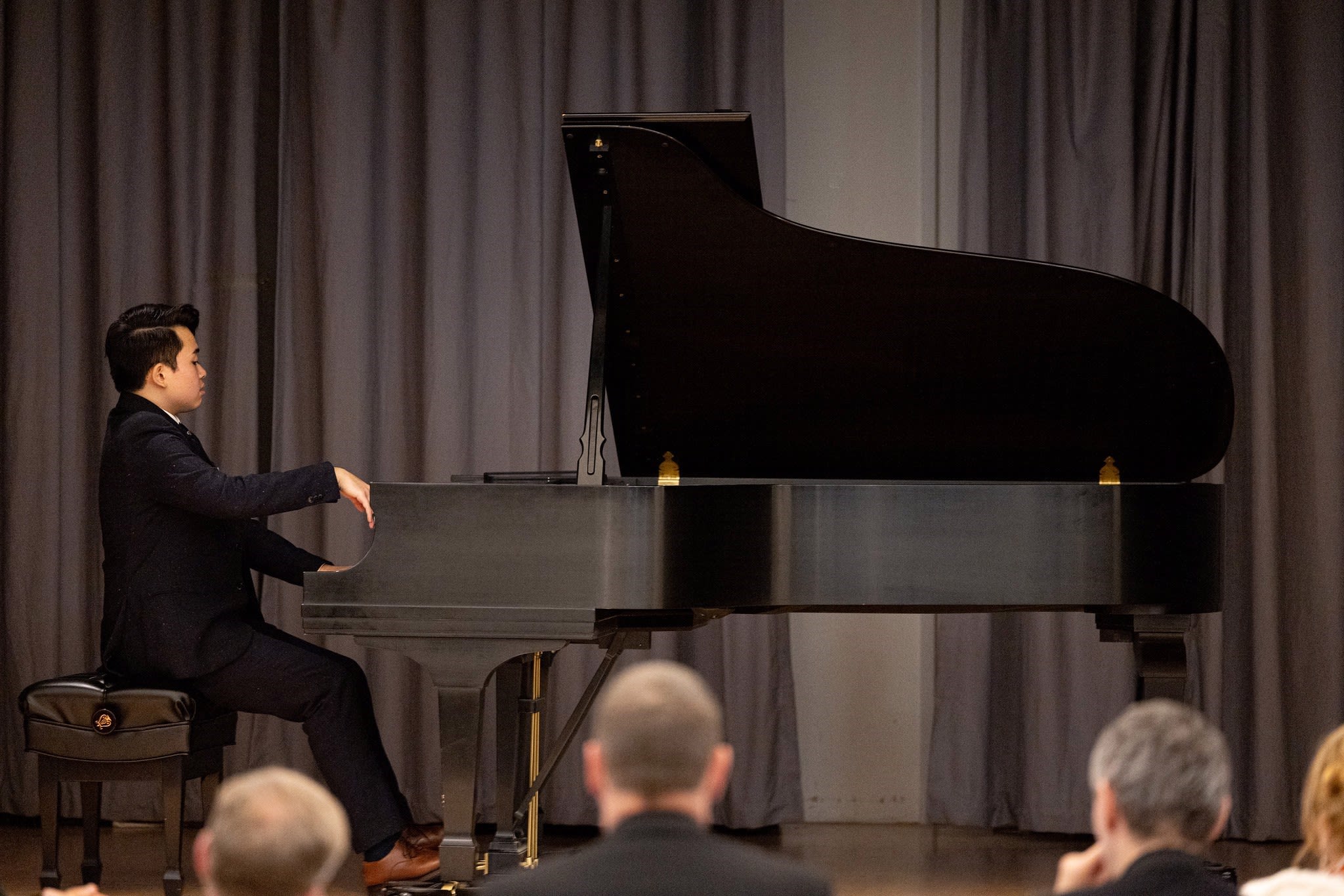 Art Exhibition
Wolfson Review News
This year's edition will be emailed with postal copies sent on request. Please, look out for information on mailing preferences coming soon.The Art of Great Bardfield - The visual legacy of a small Essex village
23 January - 20 March 2022
curated by senior member Peter Donovan
From the early 1930s until the end of the twentieth century, a significant number of professional artists were drawn to the small north west Essex village of Great Bardfield and its surroundings. Working across various media, they made a substantial contribution to twentieth-century visual culture in Britain.
The artists never constituted a 'school' or movement, and they had diverse styles and interests. However, they have inevitably become known as... (Read more)
The Exhibition will be officially opened on Tuesday 1 February. Welcome from Wolfson Arts Committee and Professor Frances Spalding and Gordon Cummings in conversation with Peter Donovan 6.00 to 6.30pm. Drinks reception 6.30 to 7.00pm
Please book onto the event here via Eventbrite by 28 January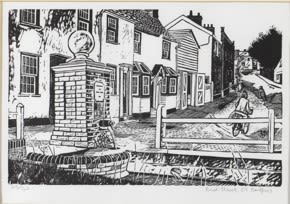 Dates for your Diary
Rescheduled
London Drinks
In January, we sadly cancelled our London drinks due to concerns about Covid-19. We will soon be rescheduling our annual London Drinks at the Oxford and Cambridge Club, so please do keep an eye out for details!
23 January - 20 March 2022
Art Exhibition
The Art of Great Bardfield - The visual legacy of a small Essex village.
Opening Times: Saturdays and Sundays 10.00-17.00. It is advisable to contact the Porters' Lodge in advance of your visit (01223 33590)
8 March 2022
International Women's Day
3 April 2022
Easter and Boat Race Event
Following the success of our Festive Market, Wolfson is hosting its first Easter and Boat Race event!
Join us in College on Sunday 3 April where there will be spring stalls, food and drinks, games, and much more, all followed by a watching of The Boat Race 2022!
Keep watching for more information coming soon!
30 April 2022 (provisional)
The Sir David Williams Law Society Event
May 2022
Lee Seng Tee Annual Lecture
June 2022
24 June
Wolfson College May Ball
Details about the May Ball can be found on the May Ball website
17 June
May Bumps Marquee
After a gap of three years, we will once again be attending the May bumps! It will be held on the banks of the River Cam and will be particularly special as this is also the 20th anniversary of the founding of the WCBC Friends! Keep watching for more information soon.
19 June
Benefactors' Reception, Annual Garden Party, & Mary Bevan Recital
30 June
Foundation Day Celebration
You can sign up for the College's weekly event e-newsletter, This Week at Wolfson, to get an email of the week's events in your inbox every Monday during term. You can also visit our website to check what exciting events are coming up!
Keep in touch
If you have news to share or need to update your contact details, please email development-admin@wolfson.cam.ac.uk or use our form.
You can also sign up for This Week at Wolfson to get notifications about College events, every Monday during term.
Alumni can reconnect with old classmates through Wolfson Connect.
Shopping through Amazon?
Use AmazonSmile and Amazon will donate 0.5% of your purchase to Wolfson. Login to your amazon.co.uk account using this link to nominate Wolfson as your chosen charity, and make all your future purchases through smile.amazon.co.uk (same products, same prices, same service). Purchases must be made through AmazonSmile and not the main site to qualify. For more information about the AmazonSmile programme, see the AmazonSmile Q&As.

Wolfson College is a Registered Charity (No. 1138143). We promise to ensure our fundraising is legal, open, honest and respectful.



Copyright 2018 Wolfson College, Barton Road, Cambridge CB3 9BB Tel: +44 (0)1223 335900 | Registered Charity Number 1138143 | VAT Registration Number 195 8858 32