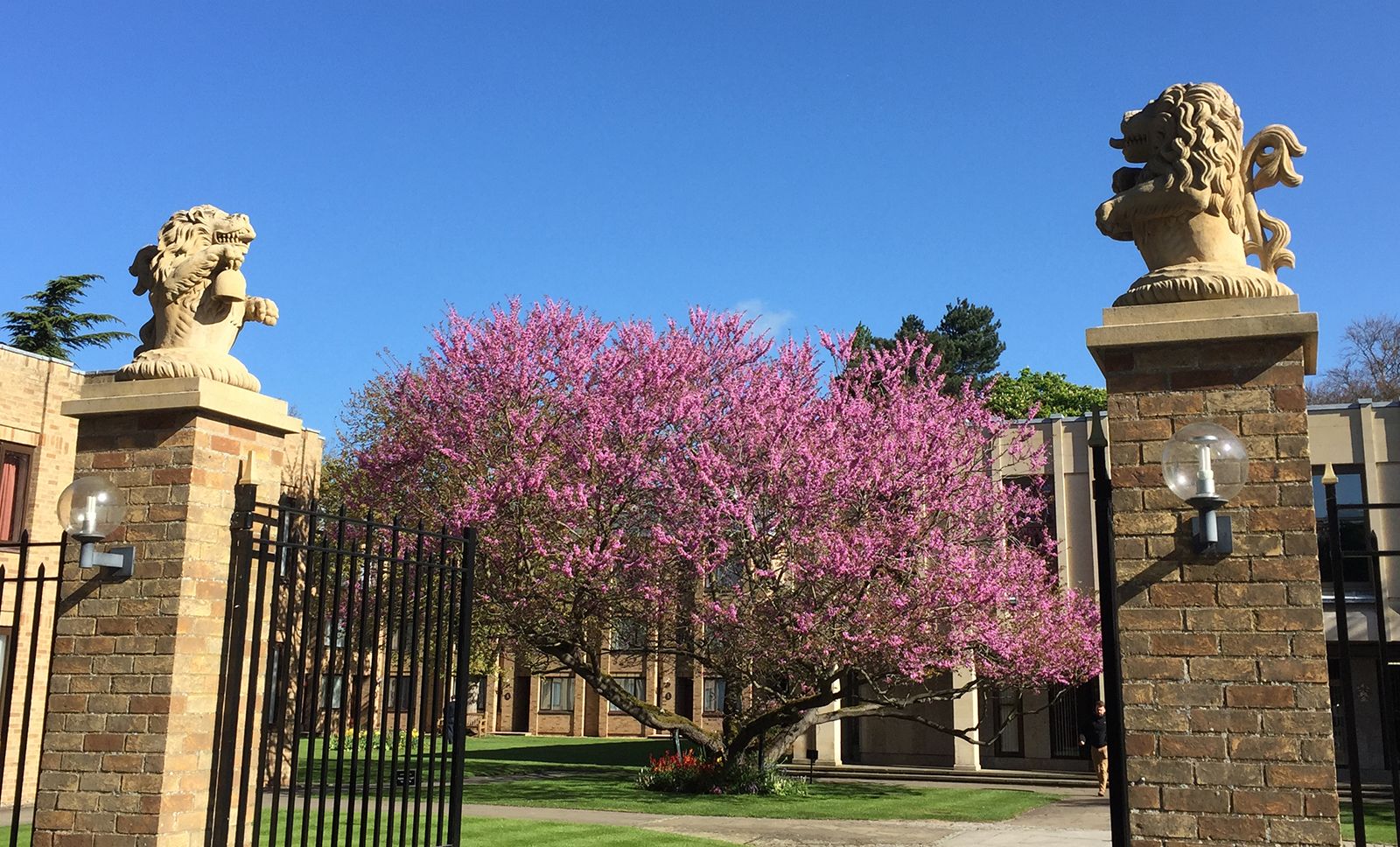 Welcome the Easter term edition of Ring True!
Please, enjoy reading about Wolfson College's latest news and all of our upcoming events as we look forward and celebrate the end of another wonderful academic year.
With so much going on throughout May and June, there is something to interest everyone. Our May Bumps weekend will be a particular highlight of this term, featuring the WCBC Dinner, the College Garden Party, The Mary Bevan Recital, and, of course, the Bumps themselves! A new exhibition 'Kill or Cure' will open in the Combination Room later this week and will be part of the College's 'Wolfson Explores: Growth' Series. After a gap of 3 years, the President and I will travel to the USA in July to reconnect with our friends there. In the meantime, with the gardens now in full bloom and looking especially lovely this year, why not take a visit to College and enjoy a self-guided Tree Trail around the beautiful and varied garden 'rooms' of the grounds of Wolfson College.
We look forward to seeing you back in College very soon!
Sian Cook
Development Director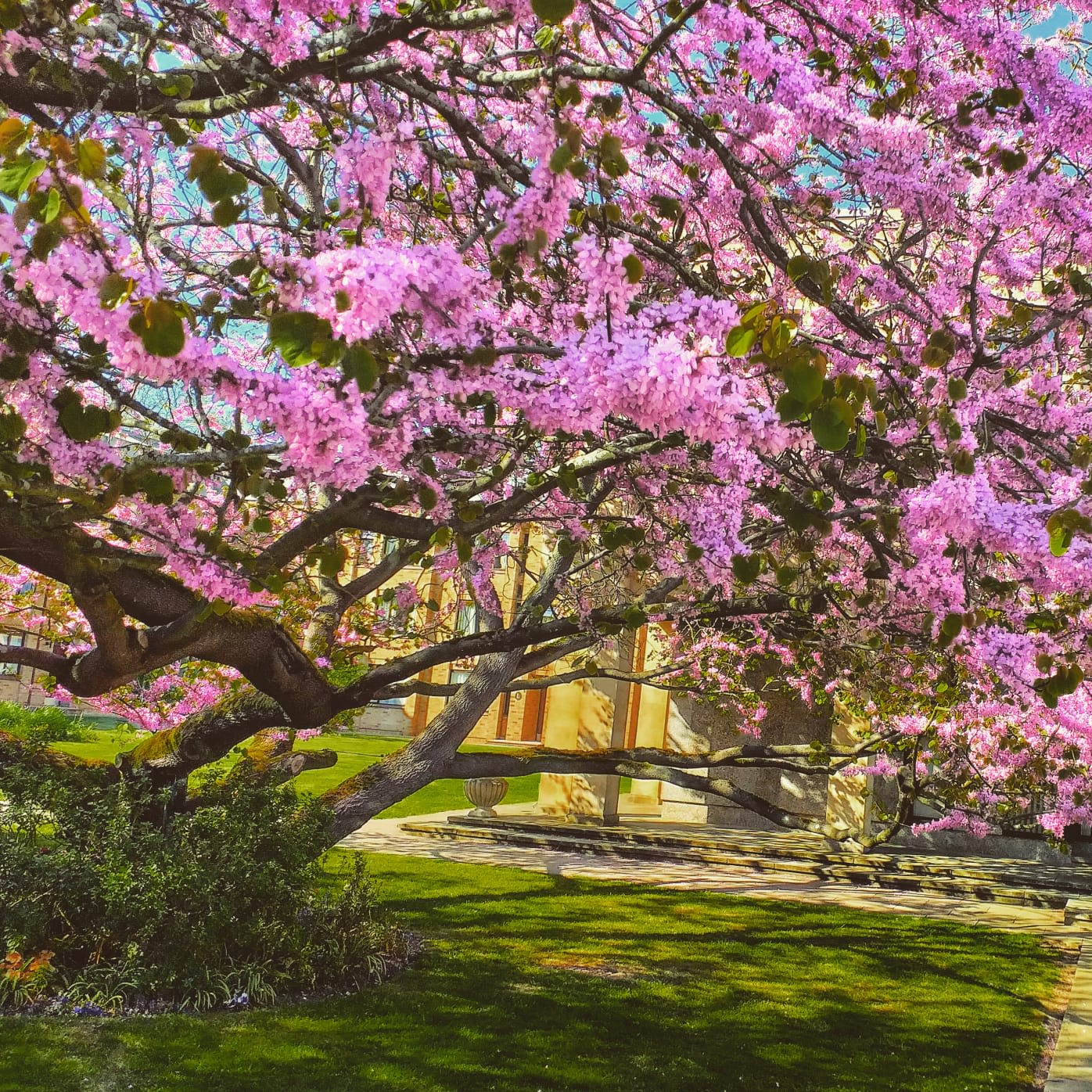 Events
The May Bumps
We are very excited to invite you all to attend the Wolfson College May Bumps Marquee!
Join us in the 25th anniversary year of the WCBC Friends for a fun day by the river for alumni, friends, and family.
This year, as well as the usual strawberries and bubbles for riverside refreshments, we will also be having a Hog Roast with all the trimmings, thanks to a kind donation from an anonymous benefactor. The price of tickets will remain the same as our last May Bumps, and the Hog Roast other refreshments will be included in the price of your ticket, which can be booked on Eventbrite here.
The May bumps Marquee event will take place on Friday 17 June 2022 at:
Osier Holt
Green End
Fen Ditton
Cambridge
CB5 8SX
We also have a limited number of reserved parking spaces which can be purchased with your ticket. Otherwise, there will be some parking available on the day on a first-come-first-served basis, which can be paid for on the day of the Bumps.
We do hope that you will join us for the Bumps to support and cheer on our Wolfson teams!
WCBC Boat Club Dinner
On Saturday 18 June 2022, we will be hosting our annual WCBC Dinner.
More information about the event and how to book your place for the dinner will be coming soon.
Wolfson College Garden Party & Mary Bevan Recital
On the same weekend as the May Bumps Marquee, the weekend will also include The Wolfson College Garden Party and the annual Mary Bevan Recital (see more information below) on Sunday 19 June 2022!
We invite all Wolfson alumni, students, supporters, families, and their guests to join us in College for the end-of-academic year Garden Party and hope to see you there! Prior to the party, we will be holding a drinks reception for benefactors of the College, details of which will be circulated soon. The Garden Party will then be followed by the Mary Bevan Recital.
The weekend promises to be an incredibly exciting and active few days and it will be wonderful fun whether you will be joining us throughout the celebrations from Friday to Sunday, or just dropping in.
We can't wait to see you there!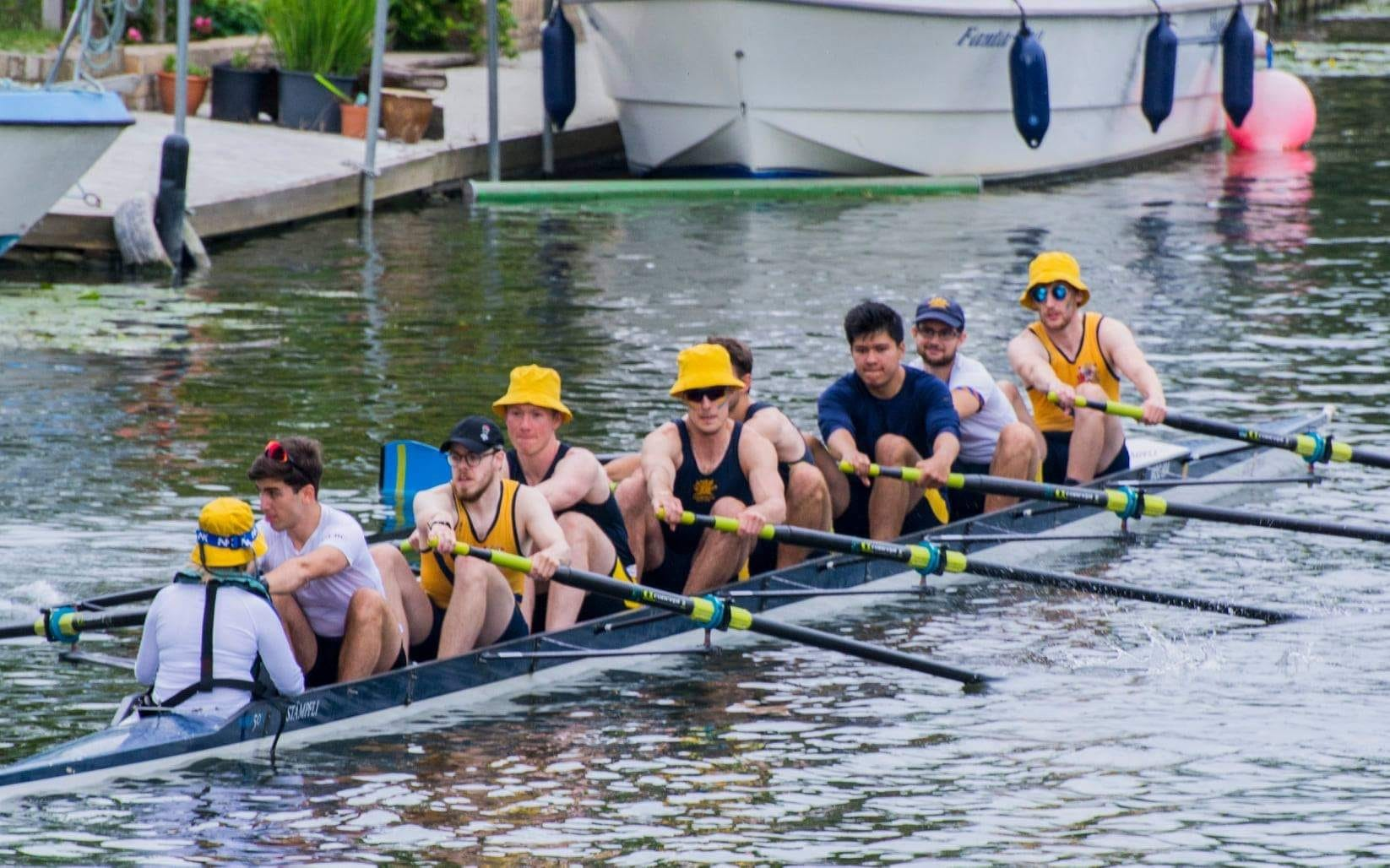 College Music
The Mary Bevan Recital
This year's concert will be a pianistic tour de force with Mark Zang, a final year student at Emmanuel College who won the competition, and Wolfson's own Brian Moore Accompanist Scholar, Patrick Pan who was a finalist and a prize-winner.
The concert will be held on Sunday 19th June at 7.30pm in the Lee Hall following the College Garden Party the same afternoon. Why not make a day of it!
Admission is free for College members, and tickets for non-members are £10/£5 payable on the door in cash.
Mary would have been delighted to know that the recital brings together Wolfson College, the University of Cambridge, music, and young musicians. Mary found that the words of Pablo Casals epitomised her love and appreciation of music:
Music gives peace to the restless and comforts the sorrowful
They who no longer know where to turn to find new ways
And those who have despaired gain new confidence and love.
Past performers have included:
It has been two years since we held our annual Mary Bevan Recital, and we are delighted to once again invite prize-winners of the Cambridge University Musical Society Concerto Competition to perform for us at this prestigious concert. It will, however, be an event tinged with sadness as the first recital since the death of Prof Hugh Bevan who funded the annual recital in memory of his late wife.2019 - Churen Li, Wolfson (piano)
2018 - Ignacio Mana-Menas (saxophone) & James Jones (violin)
2017 - Stephanie Childress (violin)
2016 - Naomi Wu & Julien Cohen (pianists)
2015 - Julia Hwang (violin)
2014 - Eleanor Kornas (piano) & Rees Webster (oboe)
2013 - David Wong (clarinet) & Robbie Stanley Smith (cello)
2012 - Andrew Goldman, Wolfson (piano) & Anne Denholm (harp)
2011 - Julian Azkoul (violin) & Joseph Shiner (clarinet)
For more information about Wolfson Music contact music@wolfson.cam.ac.uk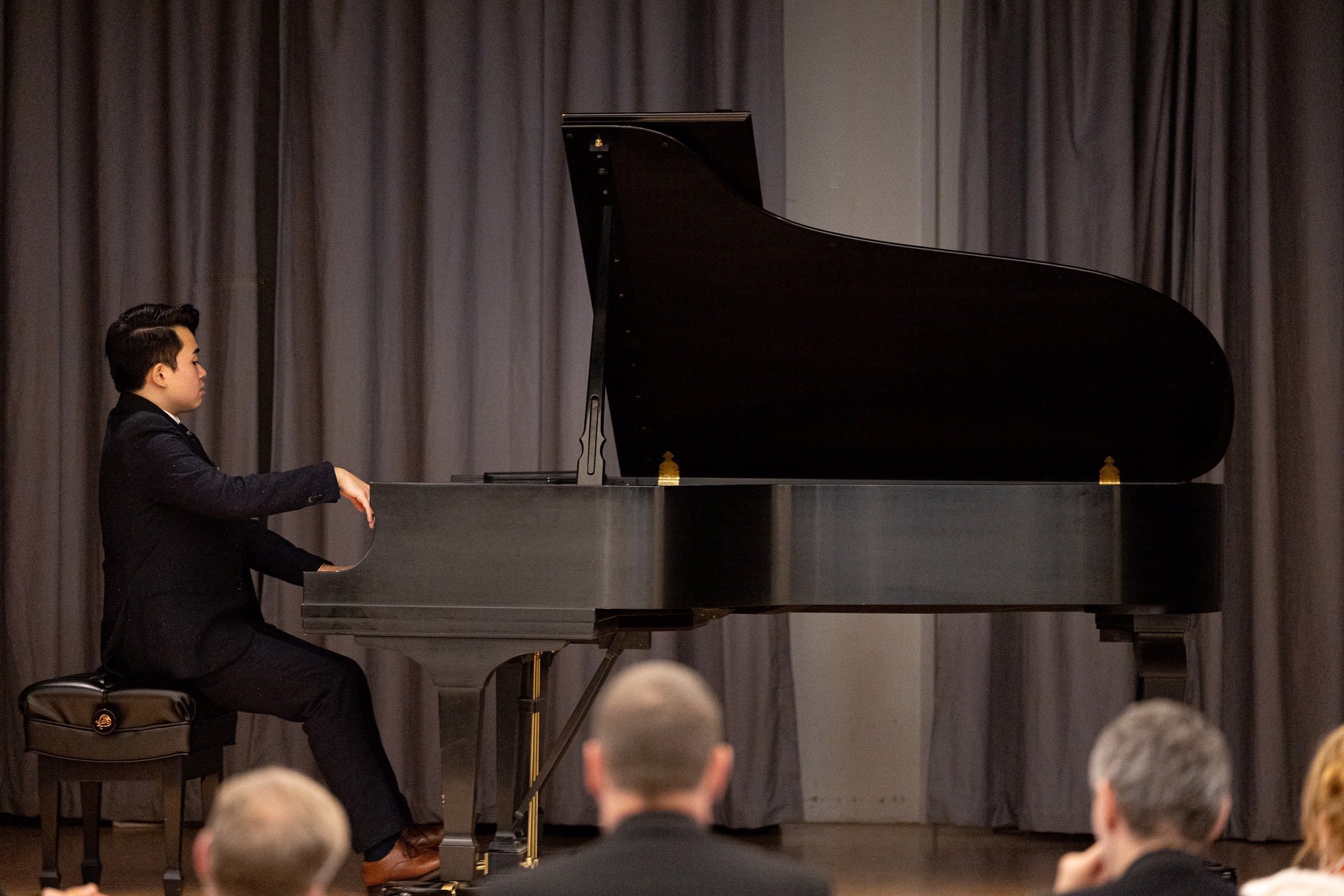 College Sport
Rowing
It has been wonderful to see the Boat Club back on the water for regular training and competition this academic year. WCBC, like most other University and College Sports Clubs, has had to work incredibly hard to get back into the rhythm of organising regular activities and welcoming new members. As such, I would like to thank the Club Committee for their energy and enthusiasm in getting our students back into boats! As College rowing returns, we are also looking forward to welcoming back the Friends of the Boat Club for various events around the May Bumps Weekend. As we reflect on 25 years of the Friends, we are also exploring how we might work even more closely with the College alumni relations and fundraising team moving forward. As part of this process, we will look to engage with members of the Friends on our ideas for the future.
The Friends of Wolfson Boat Club has played a hugely important role in the development and support of rowing at the College over many years. In March, we were saddened to hear that one of its founding members, Richard 'Dick' Shervington, had passed away. Joining Wolfson in 1993, having retired from PWC, he rowed for the College for a number of years and continued his love of the sport beyond his time at the University. It is thanks to the combined efforts of Dick, Tom Davies, the Friends, and the College that we have been able to provide such a fantastic fleet of boats for consecutive student cohorts. Dick was always very generous with his time, energy and advice but also with the donations that he made personally to various fundraising initiatives. His tremendous spirit, gregarious nature, loyalty, and commitment to College rowing will be greatly missed. As we celebrate 25 years of the Friends, we give our sincerest, heartfelt thanks to Dick, Tom, and all those who have supported, and continue to support, our student rowers.
We hope to see you all at the May Bumps on 17th June!
Karen Pearce
Friends of Wolfson Boat Club
(You can keep up-to-date with Boat Club news via Facebook and Instagram )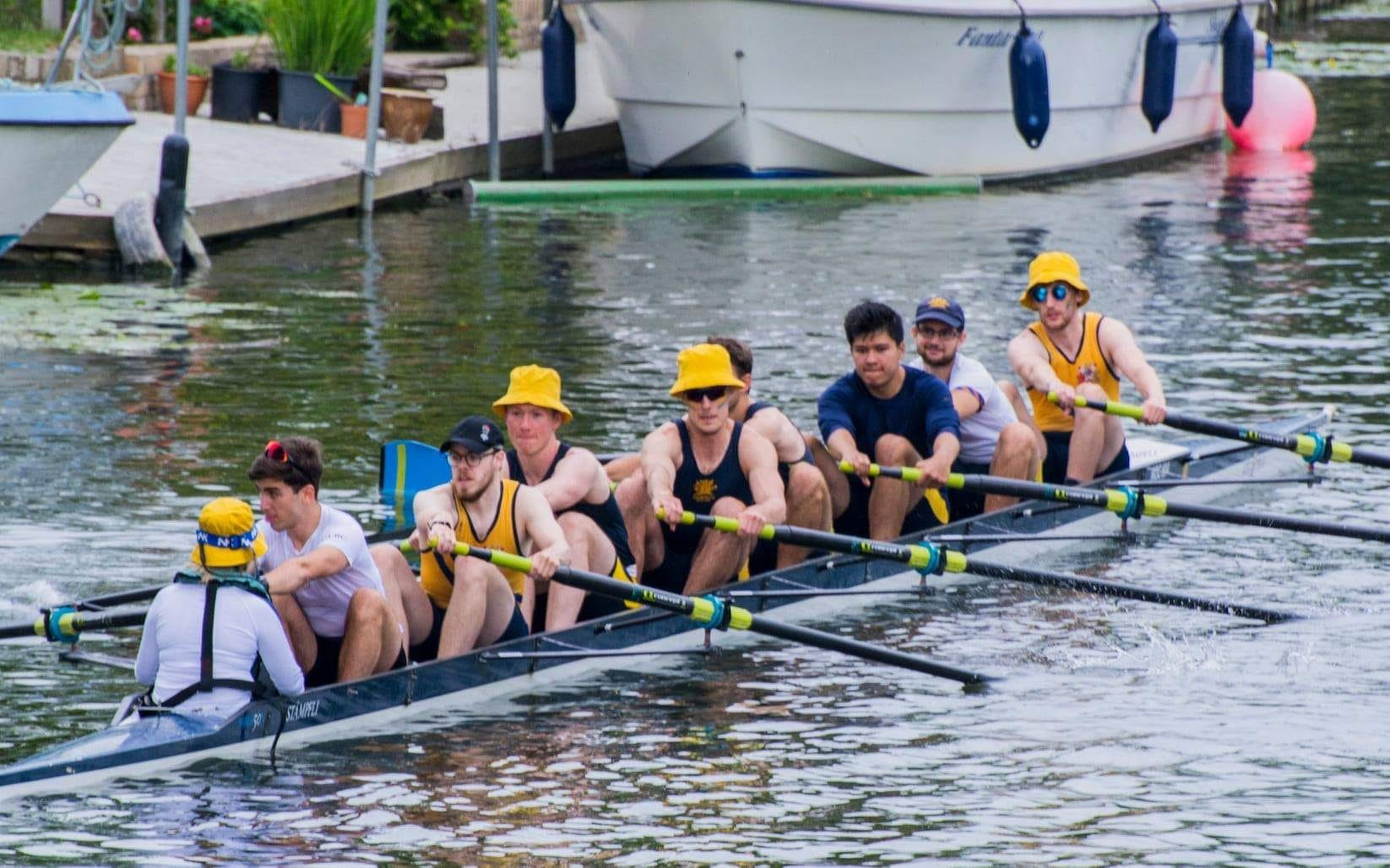 President's Cricket Match
Calling All Cricketers - Your President Needs You!
After a 2 year hiatus, the annual President XI vs Wolfson Students X1 cricket match is back and will take place this year on Sunday 5 June at Downing College pitch starting at 11 am. This will be a 20:20 game, after which we will head back to the college for the Jubilee Garden Party at which the cup will be presented by the President to the winning team.
The President's win:loss ratio is currently 1:1. She is acutely aware that her predecessor's was 4:3. Not wishing to be outdone, she is looking for a strong performance from her XI this year.
We invite any potential cricketers who are available to play in the game to get in contact with Nick Wareham who is captaining the team which will be comprised of fellows, alumni, and staff. Please drop him an email at nick.wareham@mrc-epid.cam.ac.uk
Best wishes
Professor Jane Clarke
News From the Wolfson Community - Spotlight on Fellows
Cambridge University Green Week
Members of Wolfson College and the wider University community have organised Cambridge Green Week!
Green Officers from various Colleges have self-organised a Green, inclusive and diverse series of events from 2 - 8 May. Everything from a Mega Clothes Swap to Intersectional small group discussions to Green Formals!
Check out the event's Facebook page to see details about event locations, fun opportunities across the Green Week, and a week-long schedule packed with all things Green!
If you've got any questions, you can reach out to Wolfson's own, Charlie: charlie.barty-king@admin.cam.ac.uk
First-ever Cambridge Foundation Year places offered
10% of the students on the first Foundation Year will study at Wolfson
More than 50 students from backgrounds of educational disadvantage have been offered a place on the University of Cambridge's first-ever pre-degree foundation year – with over 10% of the students to study at Wolfson.
The landmark new programme will provide a new route to undergraduate education at Cambridge for around 50 talented individuals every year who have experienced educational and social disadvantage, and demonstrate the potential to succeed in a degree in the arts, humanities, or social sciences.
The one-year, full-time residential course will welcome its first intake of students to Cambridge for the start of the new academic year, in October 2022. Following a rigorous admissions process, offers have been made to... (Read more)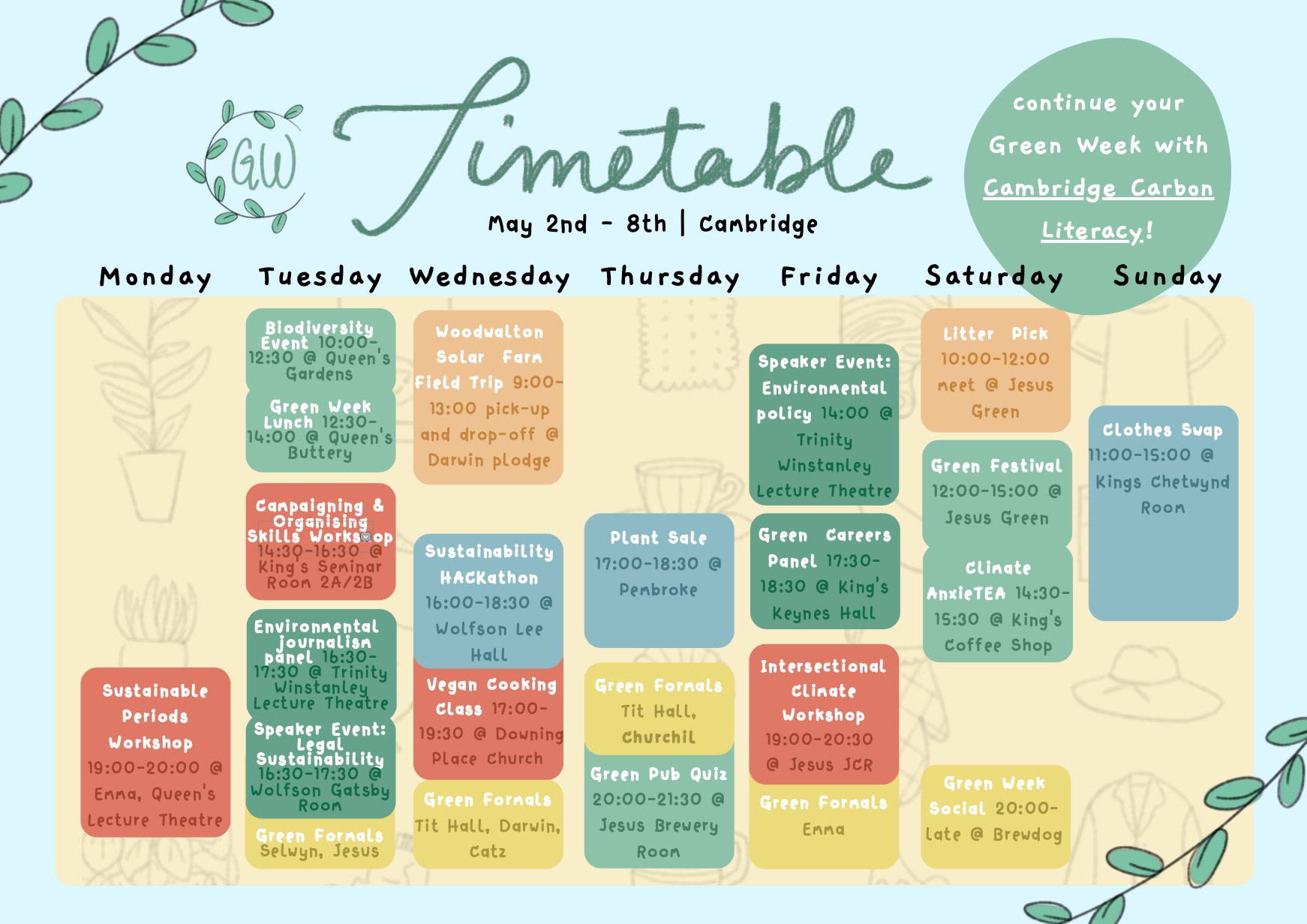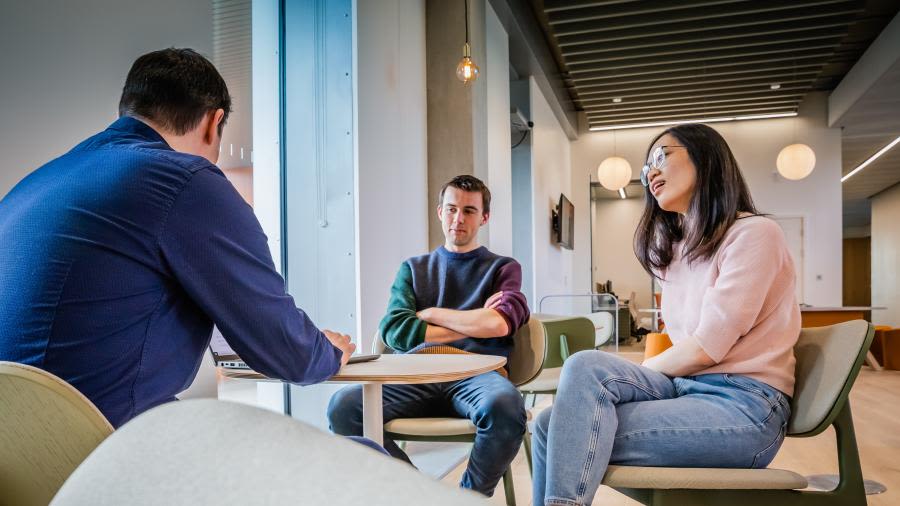 Dates for your Diary
Dates For Your Diary - Highlights
15 May
Art Exhibition: 'Kill or Cure' in the Combination Room
5 June
President's Cricket Match
17 June
May Bumps Marquee
18 June
WCBC Dinner
More information coming soon
19 June
Benefactors' Reception, Annual Garden Party, & Mary Bevan Recital
24 June
Wolfson College May Ball
Details about the May Ball can be found on the May Ball website
30 June
Foundation Day Celebration
Online drinks to celebrate with alumni worldwide.
11-17 July
USA Trip
17th September
Alumni Reunion 2022
This year, we are warmly inviting our alumni whose matriculation years end in 2 and 7. More information coming soon.
You can sign up for the College's weekly event e-newsletter, This Week at Wolfson, to get an email of the week's events in your inbox every Monday during term. You can also visit our website to check what exciting events are coming up!
You can sign up for the College's weekly event e-newsletter, This Week at Wolfson, to get an email of the week's events in your inbox every Monday during term. You can also visit our website to check what exciting events are coming up!
Keep in touch
If you have news to share or need to update your contact details, please email development-admin@wolfson.cam.ac.uk or use our form.
You can also sign up for This Week at Wolfson to get notifications about College events, every Monday during term.
Alumni can reconnect with old classmates through Wolfson Connect.
Shopping through Amazon?
Use AmazonSmile and Amazon will donate 0.5% of your purchase to Wolfson. Login to your amazon.co.uk account using this link to nominate Wolfson as your chosen charity, and make all your future purchases through smile.amazon.co.uk (same products, same prices, same service). Purchases must be made through AmazonSmile and not the main site to qualify. For more information about the AmazonSmile programme, see the AmazonSmile Q&As.

Wolfson College is a Registered Charity (No. 1138143). We promise to ensure our fundraising is legal, open, honest and respectful.


Copyright 2018 Wolfson College, Barton Road, Cambridge CB3 9BB Tel: +44 (0)1223 335900 | Registered Charity Number 1138143 | VAT Registration Number 195 8858 32